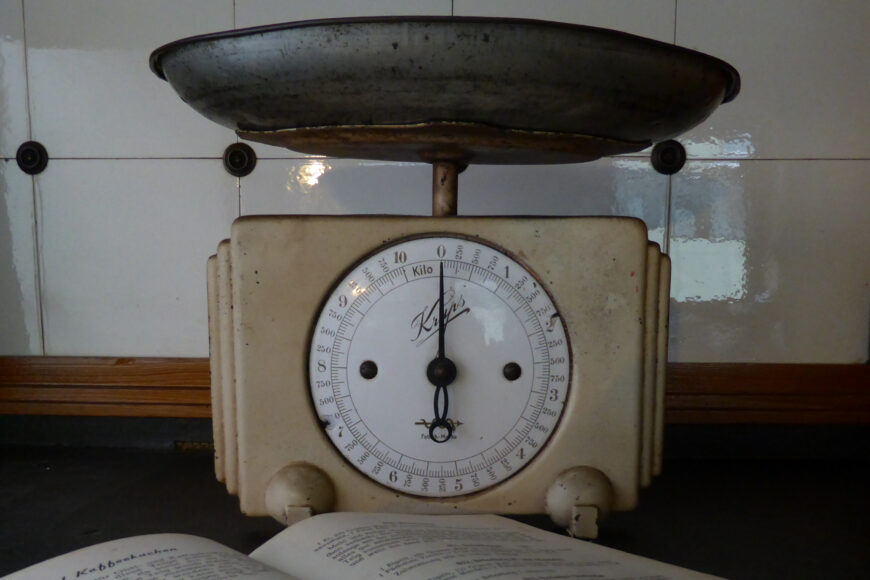 How to use the Italian Pizza Recipe Calculator
Last Updated on November 12, 2023 by Stefano
If you are searching for the best original italian pizza recipe than you are in the right place. I prepared for you the pizza recipe calculator having in mind easiness. In this article I want to explain you how to use the Pizza Recipe Calculator. At the end of the reading you will be able to customize a perfect, best, original italian pizza recipe.
There is a reason why I created and I am sharing this recipe calculator. You can find the italian pizza recipe on different websites. What I found complicated is to fit the pizza recipes to my needs. Specifically I needed to have a recipe that works in all circumstances. If I want to prepare a Pizza in Baking Pan or a Neapolitan style pizza I want to have the option to customize. More in details I want to customize the amount of ingredients to use for my needs.
That said, every Pizza Recipe Calculator cannot be perfect. You need to keep in mind some small changes to apply. So, we can have a great base and then arrange slight changes to it. I want to share with you how to use my Pizza Recipe Calculator to help you and clear any doubt.
Three Italian Pizza Recipes
First of all, you can select what Italian Style Pizza you want to prepare. I am sharing with you the base to prepare three styles. The first one is a very classic Pizza that is served as appetizer. It's the small rounded pizza often served with Aperol Spritz, for example. They are well known as "pizzette" (small pizza). I will be sharing soon how to prepare that in details, meanwhile you can have a look at what ingredients they require to imagine the taste 🙂
The second Pizza recipe is the Neapolitan Style Pizza. What I offer to you is the classic, original Neapolitan Style Pizza, with proportions that are officially respecting the Neapolitan Pizza regulations. In this case my calculator will offer you to customize how many dough balls to prepare and how many grams each (260 grams by default).
The third Pizza recipe is the Pizza in baking Pan. This Pizza requires a bit more customization and efforts from your side. The reason for that is to give you a lot of possibilities to reproduce some of the most famous (yet not always famous) traditional Italian Pizza. As this is at the same time the best Pizza to prepare at home and the more flexible, it requires a bit more explanation on how to adapt it.
In all cases I am very proud to say that I am giving you the best and original Italian Pizza recipe.
Recipe for Pizza in baking pan – measure your Baking Pan
If there is one aspect of a lot of Pizza recipes online that I do not like is the rounded ingredients weights. The Pizza dough you obtain is often too much or not enough. Indeed is hard to fill your specific Pizza Pan and you have to throw away some dough or think about some magic. I want you to avoid that.
Thanks to my original italian pizza recipe calculator you can prepare the exact amount of dough for your pan. Firstly measure the sizes or the diameter of your pan and add the values in the calculator. Secondly, enjoy the exact amount of ingredients for your pan!
This is something super easy and super handy!
The dough Hydration and Thickness of Pizza in baking pan
For the Neapolitan Style Pizza I selected for you the best and most common hydration for your dough. So you do not have to worry about it. Same goes for Pizzette recipe.
When it comes to Pizza in Baking Pan recipe the situation is a bit different. You can prepare a lot of Pizza Styles in Baking Pan. From the sicilian one to the famous Pizza from Rome. Every Pizza style has its own hydration. So, what is the one you want?
Let's try to follow some common rules.
If you are new to Italian Pizza in baking Pan, chose between normal or high hydration.
Normal hydration should be selected in case we use flours with low amount of proteins. Moreover you want to use it if you want a dough with smaller air bubbles after the Pizza is cooked and a bit more on the soft/fluffy side.
Go for high hydration only if you have flour with good W value or good amount of proteins: at least 11.5 grams/Kg. High hydration Pizza recipe means that you will have bigger bubbles after Pizza is cooked and potentially a more crunchy Pizza.
You can also select Custom hydration in case you want to reproduce the same – well tested – recipe proportions changing the total amount of water. For example, in case you are going to do hand made dough I recommend to use 65% of hydration. Or if you want to go for a Roma Style Pizza you can push to 80% hydration, still while keeping the proportions.
Beside hydration you can customize how thick you want your Pizza. I created for you three options that should give you a Pizza thick from 1 cm to bit more than 2 cm. So, really up to you what is your favorite option! Be aware that the more you want the pizza thick the more you have to pay attention to the dough stretching phase 😉
Oil and malt in Pizza recipe
The well known Pizza ingredients are four: flour, water, yeast and salt. For the best original italian pizza recipe I also use oil and malt. I am not going to provide technical explanation of the reason for that. Naturally I will be doing that in separate articles.
For now let me share that you want to use extra virgin olive oil in your recipe. If you do not have it, just use the same amount of water instead. Also, if you are going to cook your pizza at high temperatures (above 250 °C / 480 °F) I strongly recommend not to use it at all.
Concerning malt I know that it's a not so common ingredients in kitchen. First of all, I am talking about diastatic malt. It is generally come as liquid or powder and it's "power" is calculated in pollack units. The Italian Pizza recipe calculator assumes that you are using malt that has 18.000 Pollack units. If you do not have it simply add the same amount of flour instead. On some websites I found suggestions to replace malt with sugar or honey: do not do it!
For the best original Italian Pizza recipe is recommended to use both ingredients but only when above rules are followed!
Yeast amount variation
Yeast requires a separate discussion. Firstly the recipe generator will provide amount of fresh yeast. If you use dry yeast you want to divide the amount provided by 3. There is a note bellow the yeast field that reminds you that.
Besides the difference between fresh and dry yeast, the amount from my Pizza recipe calculator has to be changed according to some parameters.
For Pizzette recipe, just keep it as is. It's always fine.
For Neapolitan Style Pizza Recipe also keep the amount suggested by the calculator. You can expect that the pizza dough balls will be ready in 6/8 hours when rising at room temperature, depending on the real temperature you have at home (assuming 21/22 °C). Just bear in mind that during summer the dough balls will rise much faster. Unfortunately the time that the dough will require to be ready is not an exact science. Indeed you want to experiment a bit. Rule of thumb for Pizza dough rising time is that it is ready when it's size is 2.5/3 times the initial one.
For the Pizza in baking pan recipe you want to pay more attention. My recipe is using quite a high amount of yeast by default. You can expect the pizza dough to be ready in 3 or 4 hours. This is fine normally, but during summer I strongly recommend to reduce the amount to half. Also reduce the amount to half (or even 1/3) if you want to do very long maturation of the dough. In this case, even if you should use the fridge and have the dough under controlled temperature, is still worth to reduce the amount of yeast.
Remember that you always want to have the pizza dough maturing and then raising waiting at least 24 hours from the dough preparation! So, when I give you the amount of time it will take to the dough to rise I am always referring to the final rising at room temperature.
Conclusion
I am sharing with you the best original Italian Pizza recipe you can prepare at home. And I am making it easy to adapt for you. If you still have questions or doubts I suggest you to subscribe to my newsletter to be always updated of my latest secrets sharing: