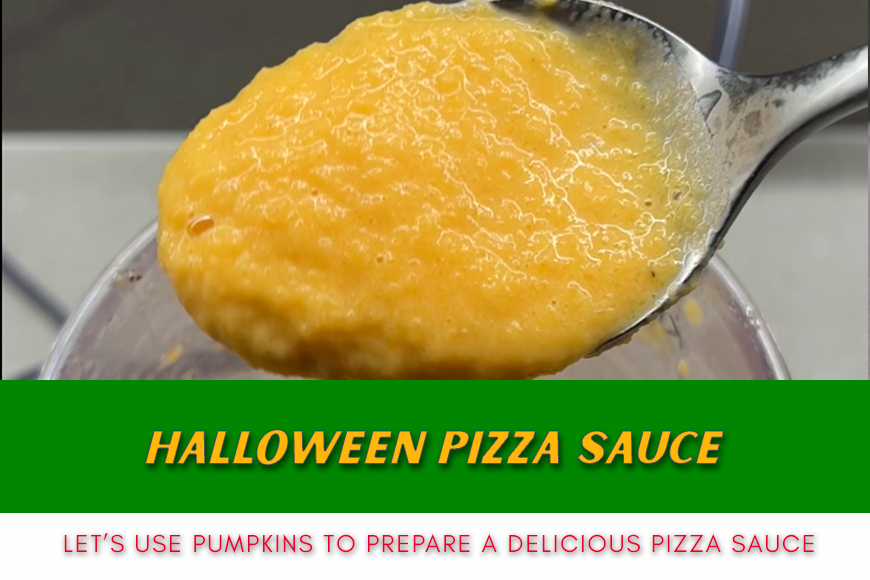 Halloween Pizza Sauce with Pumpkin
Last Updated on November 12, 2023 by Stefano
Today we are going to prepare one more pizza sauce. As you know pizza toppings ideas are never enough. Therefore I thought to suggest something that is ideal during this period of the year where pumpkins are on the market. Let's make together my Halloween pizza sauce with pumpkin.
I like it a lot not only because is a seasonal pizza topping. But also because it is extremely flexible. First of all this is an ideal pizza sauce for vegetarian. No meat involved. Not only. With a slight change in ingredients (will tell you more about this later) you can make it perfect for your vegan guests.
As always this is the list of topics we will cover:
You will be very pleased by this Halloween Pizza idea. Let me know if you try it 🙂
Ingredients for Halloween pizza sauce with pumpkins
We have only few ingredients for this pumpkin pizza sauce. Here is the list to prepare enough for a two or three round pizza (like Neapolitan style pizza). If you want to use this pizza topping on a pizza in pan of 30x40cm (a standard size in Europe or 11×15") I recommend to double ingredients.
| Ingredient | Weight (gr) |
| --- | --- |
| Pumpkin | 200 gr |
| Milk cooking cream | 40 gr |
| Parmesan | 10 gr |
| Salt | 4 gr |
| Nutmeg | A little |
A few words about nutmeg. I grate dry nutmeg in my recipe. I like this option because it gives a stronger flavor and you need less nutmeg. However you can definitely use the grated nutmeg found in supermarket. Just be sure not to use too much of it. Otherwise the risk is to have the taste too altered.
For some recipes having the ingredients list is not always enough. In fact sometimes you also need some kitchen accessories to make your life easier. Or even to allow you to prepare the food. This is the case here. I recommend you to prepare or buy in advance a steam basket and an immersion blender. Of course if you have any other way to steam cook and blend it will be fine as well!
Step 1: Preparation of pumpkins
The first step to prepare the Halloween pizza sauce with pumpkins is to clean the pumpkin from its skin. That's pretty obvious.
Next you want to cut pumpkins in pieces. Try to make them as equal as possible so that you don't have different cooking time of each piece. Moreover you don't need to follow a specific cut. Making pieces of roughly 2-3 cm will be perfect.
Here are some pictures of the steps I follow: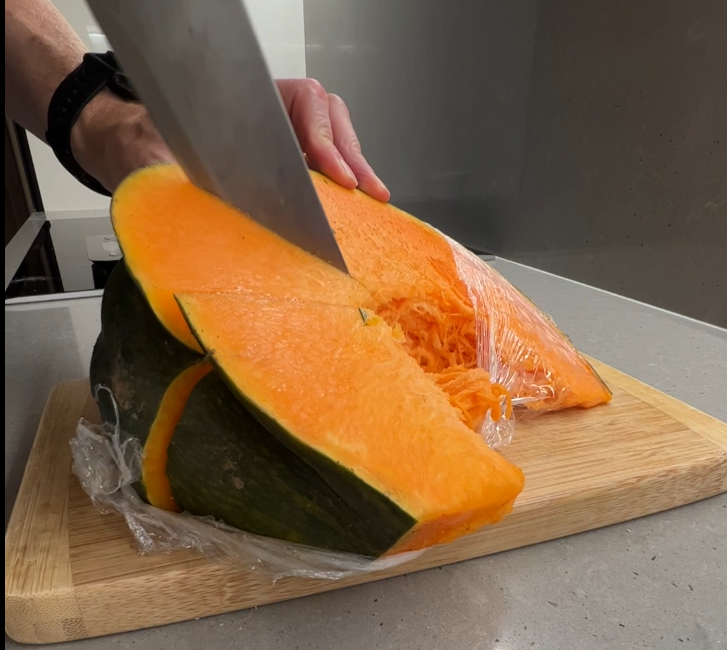 Now you need to cook the pumpkin. The best way to do so is to steam cook. The reason is easy: pumpkins can absorb a lot of water, steam cooking will reduce the amount of water that the pumpkin incorporates while indeed cooking. As you can imagine we really need a well cooked but as dry as possible pumpkin. If not the cream will be too wet and our pizza will not be baked properly on the top.
So, make sure you use the right accessory that fits your need. I am using a simple basket that I put in a pot with water below.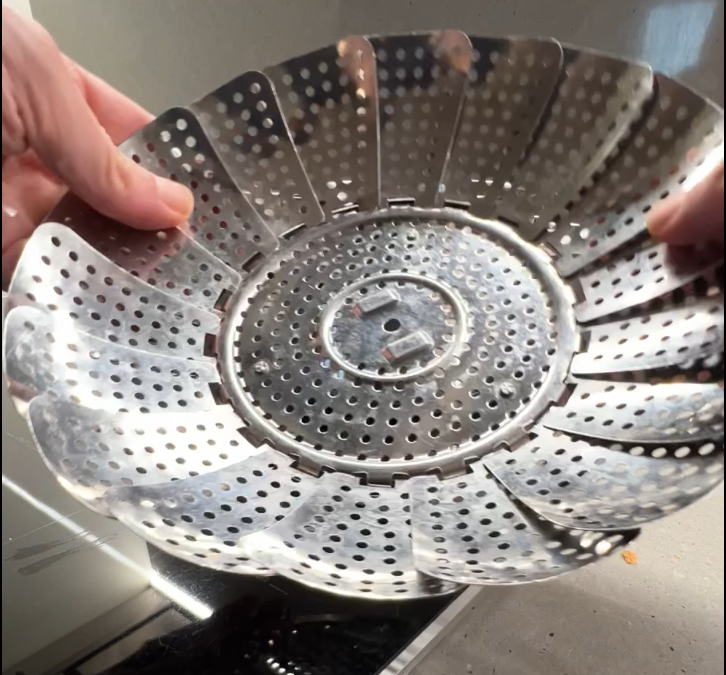 Now close with a lid and let it cook for about 10 minutes. The timer starts when the water starts to boil.
A small tip. To make sure that the pumpkin is well cooked you can use a fork: you want to be able to push the fork through the pieces of pumpkin. However, make sure is not too soft, you want a bit of resistance from the pumpkin.
Step 2: make pumpkins Halloween Sauce
When the pumpkin is ready we can move to the next step. For this one you need an immersion blender.
Move your cooked pumpkin into a beaker (or in your blender container), add all other ingredients and start the blending!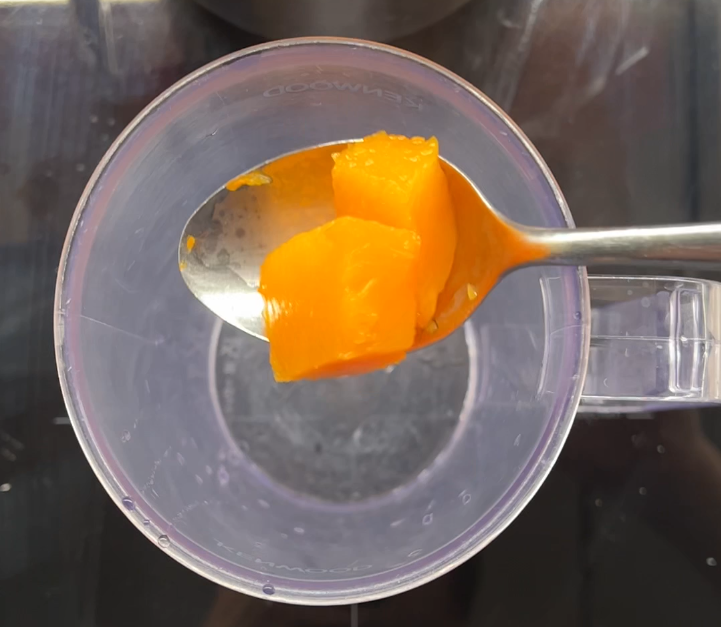 And here we have the pumpkin pizza sauce: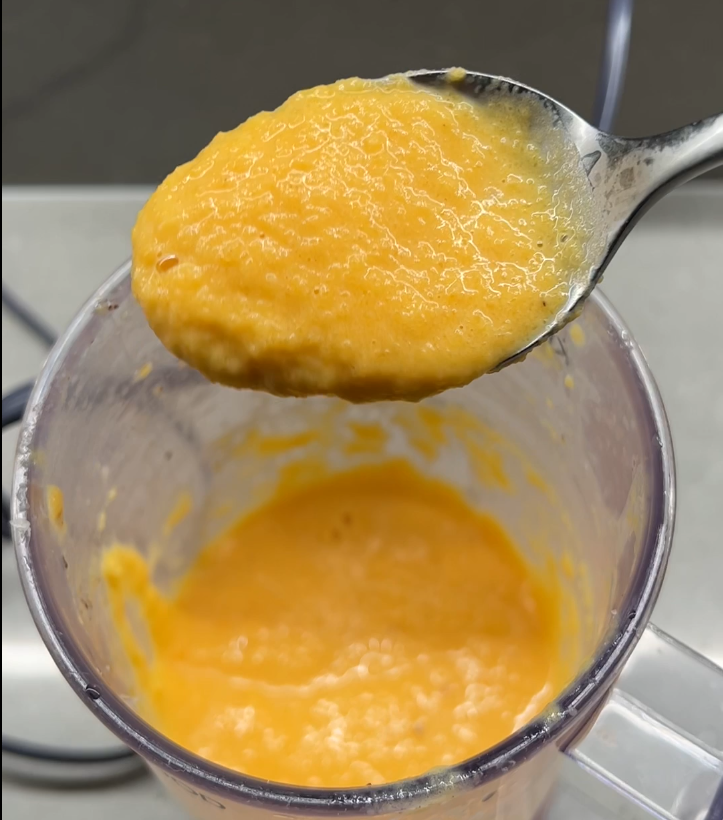 Changes to make sauce as a vegan pizza topping
What we have seen so far is the version of the Halloween pizza sauce for vegetarians. However, with small changes you can make this one a good pizza sauce for vegans.
The only two ingredients to replace are Parmesan and milk cooking cream.
For the first one you can use grated nuts or cashews. However in both cases I recommend to reduce the amount from 10 to 5 grams.
For the milk cooking cream you have a lot of options. I think that one of the best is to use soy based cooking cream. You can also try almond coking cream. However the risk with almonds is that you will alter the taste quite a lot.
Where and how to use this pizza sauce
You can use this pizza sauce on every pizza style. I love it on pizza in baking pan and on Neapolitan pizza.
Remember that the Halloween pizza sauce with pumpkins is pretty sweet. So when you use it on pizza you want to add some contrasts in the taste. I personally love to play with different and alternative pizza toppings idea. But in this case I am using a pretty common Italian ingredients combinations.
In fact, for the Neapolitan style pizza i use this pumpkin cream with smoked mozzarella. Basically I use this cream as it was tomato pizza sauce. Then on top I add smoked mozzarella, basil and grated Pecorino cheese. The sweetness of the pumpkin cream gets the contrast of the smoked mozzarella and salty Pecorino cheese.
My favorite pizza topping though goes to the one I use for pizza in baking pan. In this case I again use the pumpkin pizza sauce as a base like it was tomato pizza sauce. I let the pizza cook for the first 10/12 minutes. After that, I take the pizza out of the oven, I add Gorgonzola cheese and back again in the oven to make the cheese melting. When cheese is melted it's time to get the pizza again out of the oven and add some walnuts.
Let me share a few pictures of the pizza I prepared last time: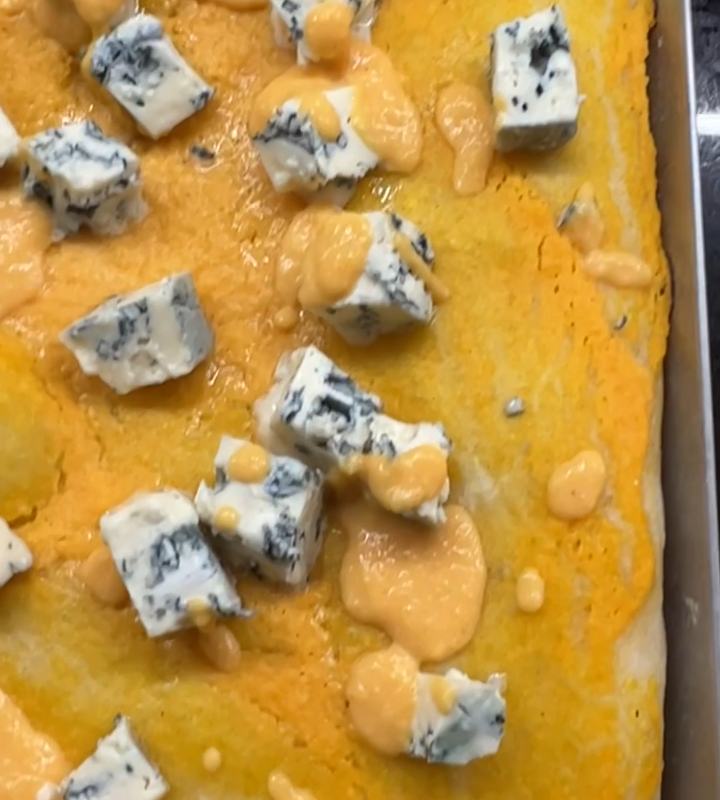 I hope you will soon try this Halloween pizza sauce with pumpkin and I am sure you will love it as I do!