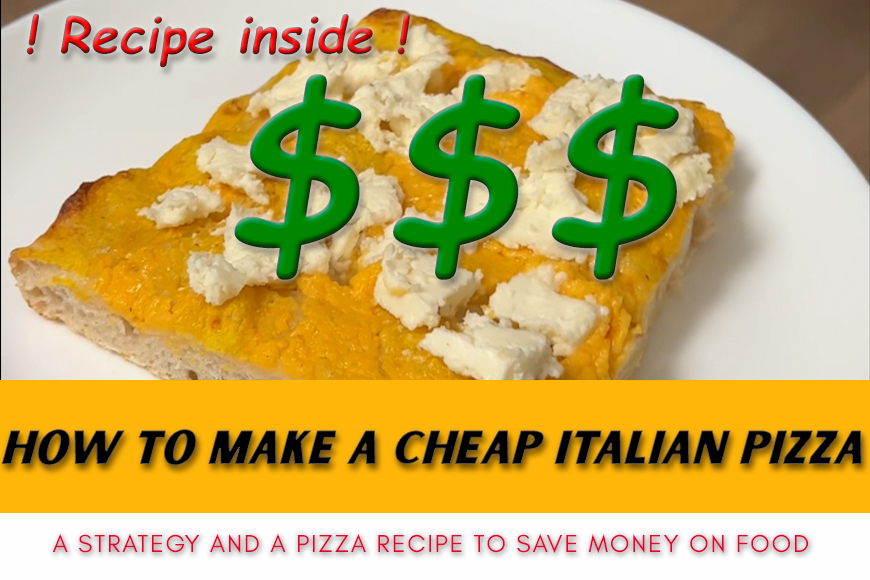 How to Make a Cheap Italian Pizza
Last Updated on December 8, 2022 by Stefano
Historically pizza (at least in the South of Italy) has been a cheap food. When I was at University in Naples eating a pizza was one of the way to save money. Unfortunately this is changing. Eating pizza is becoming expensive for a number of reasons. That is why I want to share with you how to make a cheap Italian pizza.
Before we dig into the topic, the best and only way to enjoy a pizza for cheap is to prepare pizza at home. In fact going out for a pizza dinner is not something we can do often anymore. The cost of a high quality pizza is prohibitive. Not every family can afford to pay tens of euros or dollars in a Pizzeria or restaurant. Not only. Too many times even the cheapest pizza delivery requires to spend an important amount of money.
However pizza is first of all a pleasure. And I think that also for you is important to skyrocket our mood with a bite to our favorite pizza.
The good news is that with few adjustments to our recipes and process we can make a pizza for cheap! So keep reading to know how to make a cheap Italian pizza according to following recommendations:
And now you are a few steps away from your next generation pizza.
Optimize Pizza Ingredients for Authentic Italian Pizza
Saving money on food generally starts from saving money on ingredients. I believe that pizza is no different from this point of view. The real problem is that is not that easy to save money on selecting cheaper pizza ingredients. If you think about it, we normally use only four ingredients (flour, water, yeast, salt). Majority of them are still relatively cheap. And you may think that in fact pizza is a cheap food. I am sorry to write that if you think that you might be wrong.
However to better understand we should distinguish between two situations. Firstly, professional bakers making pizza have a lot of expenses to make you available every day your favorite food. So it's not just about the pure cost of ingredients to make pizza that influences the final price you pay. On the other end we have non professional bakers who need to face the increase of the cost of living, not just to make pizza.
In both cases we can optimize the expenses on pizza ingredients. Let's see how analyzing them one by one.
What is Best Pizza Flour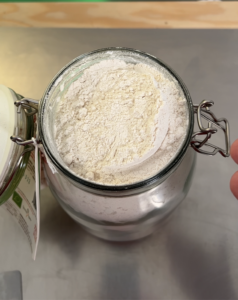 The most important ingredient to make pizza is flour. Let me be clear immediately: I am not in favor on saving money on flour. I prefer to leave this option to the cheapest pizza delivery shops, but not at home or in a professional bakery. And here is why.
A good pizza flour brings a lot of advantages. For example, you can be almost certain that it is made with selected wheat that is then treated properly to save its organoleptic characteristics. Sometimes this is happening especially with organic flours (that are indeed more expensive).
A good flour helps us in making the pizza dough. It is generally easier to build the gluten mesh if you are using a good flour.
But the most important reason to buy a good quality (and therefore more expensive) flour is the way it absorbs water. Can you imagine why? Let's try to think about it…
If you have a flour that absorbs more water, it means that you can increase the pizza dough hydration. As a consequence, you can use more of the cheaper ingredient (water) and less of the expensive ingredient (flour) on the total dough weight!
The conclusion is that you are saving money making pizza because you are using less flour!
Recommended Pizza Hydration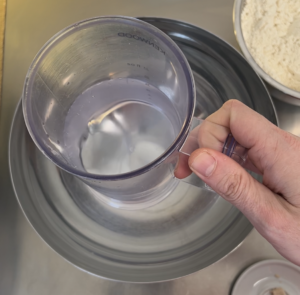 Following the previous paragraph, we need to identify what is the best pizza dough hydration. You may think that the higher, the better. But this is not always true. In some cases too much water is a call for a disaster, especially if you are not using the right flour.
Now, you normally decide to use a certain pizza dough hydration and flour also according to what pizza style you want to prepare. In this article though we will have an exception.
We are going to isolate the hydration you can use with every authentic Italian pizza style while optimizing costs to save money.
Are you ready? My recommended pizza dough hydration goes from 70% to 75%, depending on the flour you have available. Thanks to such percentage, only (roughly) 30% or less of the total dough weight will be flour, which we said is the most expensive ingredient.
Yeast, Sourdough, Biga or Poolish?
If you ask me, the answer to this question does not make too much of a difference when it comes to make a cheaper pizza. So if you are searching for a way on how to save money on food, then we need to look at different ingredients. The cost of the yeast, although increased, still represents a very low part of the pizza dough. Normally in my recipes I never used more than 2,5% of yeast and only exceptionally. As average I use 1% or less of fresh yeast. So we are talking about small amount of dry or fresh yeast in a pizza recipe.
However, it makes sense to ask ourselves if we really want to use sourdough in pizza dough. If you follow me on social media you know that I prefer to make pizza with pre-ferments like Biga. But in the context of this article about how to make a cheap Italian pizza I would like to highlight it from a different perspective.
As you know stiff sourdough or liquid sourdough require maintenance. If you want to keep them healthy you need to feed them. The feeding process means that you need to use flour and discard part of the "old" sourdough. If you are not baking daily this represents a cost!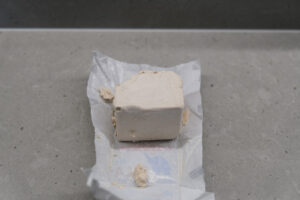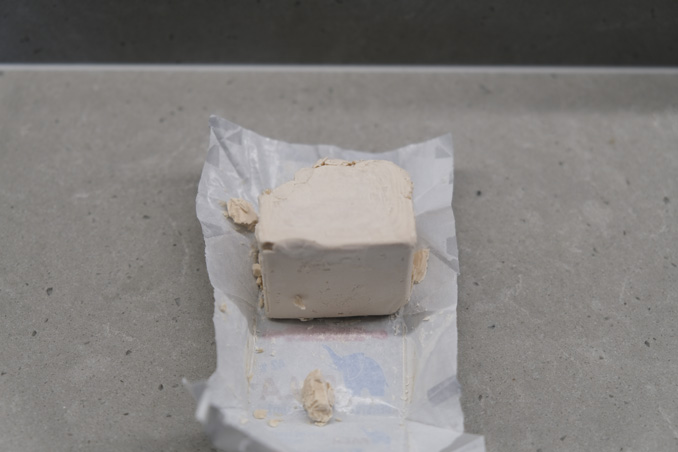 So I recommend to stick with yeast (dry, active or fresh). You can use pre-ferments like biga and poolish if you want to add a special taste or other typical aspects of them in your pizza dough.
Should We Add Oil in Cheap Pizza Dough
Straight answer: no.
To really feel the difference of the oil in a pizza dough you need to add an important percentage of it. Adding a few grams of oil is a waste. Same, if you add a lot of grams of oil without understanding why it is again a waste.
In my opinion, for a standard Italian pizza you don't need oil. For sure oil is forbidden in Neapolitan pizza style, no way you are going to use it there.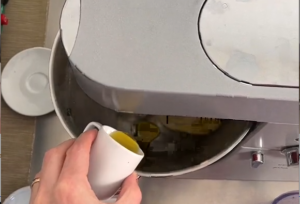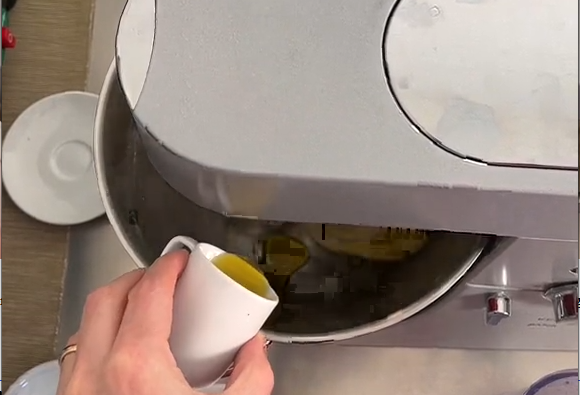 In the Italian pizza recipe I am going to share shortly I am not using oil. Considering how much you pay a liter of good extra virgin olive oil this is definitely a way to reduce costs.
Be aware that oil still is required in some types of pizza delivery, but that's another story.
Saving Money on Pizza Kneading
There is only one way to save money on pizza kneading and it is pretty simple: hand kneading.
If you don't have already a stand mixer just don't buy it. If you already have a stand mixer or a spiral mixer you can reduce the amount of times you use them. Saving at the end on electricity bills.
Of course for professional bakers hand kneading is not an option. Imagine to knead tens of kg of dough on a daily basis… doing it by hand is not sustainable.
But if you are a home baker or amateur, you definitely can make pizza by hands! The only challenge would be with managing the high hydration of the pizza recipe I am sharing. Kneading a higher hydration pizza requires a bit of experience and the right technique. Once again, if you follow my social media account on TikTok I explain how to do that in many videos.
Pizza Dough Fermentation
There is nothing to save in pizza fermentation. The process of fermentation has no impact to the final cost of the pizza. Of course in some scenarios you want to make the fermentation longer and you need a fridge. But, hey, don't you already have a fridge? 🙂
Baking Pizza for Cheap
We need to find a balance here. The only way to save money and bake a pizza for cheap is to reduce the usage of the oven.
For Neapolitan style pizza this is close to impossible. You can't really bake a Neapolitan pizza at low temperature. You need a specific oven and high temperature. There is no escape from this concept.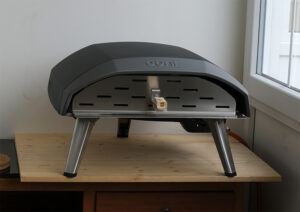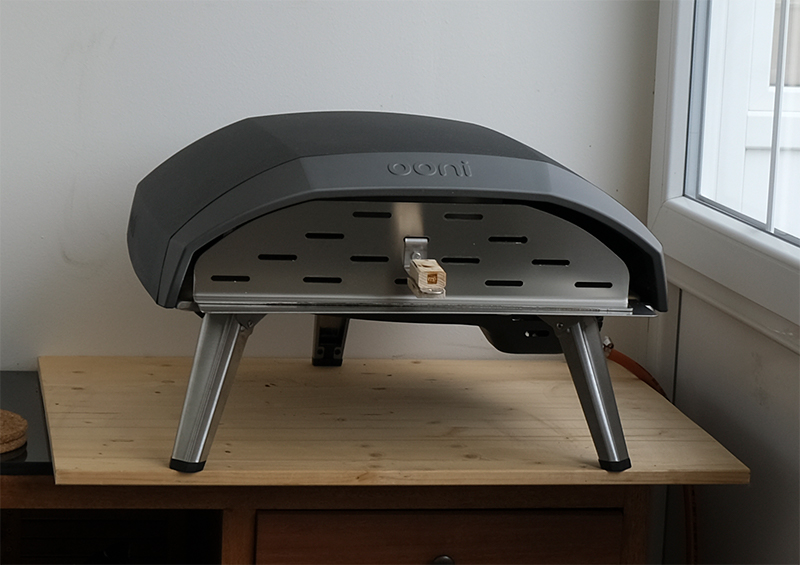 However, for pizza in sheet tray or pizza in pan we have a couple of options.
As we are going to bake a pizza with a pretty high hydration we can find the right spot to optimize the oven usage. The best option from my point of view is to heat the oven up to 250C degrees. You may think that this is a pretty high temperature for a home oven or a pretty average-low for a professional pizza oven. And you are right in both cases. But I found that 250C is the temperature that works best for the Italian pizza recipe I am going to share.
Recipe for a Cheap Italian Pizza
This is the recipe I would use to make a cheap Italian Pizza with 70% hydration:
| Ingredient | Quantity |
| --- | --- |
| Flour | 370 gr |
| Water | 260 gr |
| Yeast | 3.5 gr |
| Salt | 10 gr |
For the process, you want to knead the ingredients till you get a smooth pizza dough. Then you can have a bulk fermentation until the dough grows by 3 times. Then you go into the sheet tray when it gets a rest of about 20 minutes before you bake.
Enjoy this pizza, avoid to buy from the cheapest pizza delivery and as always if you have questions feel free to contact me or leave a comment!