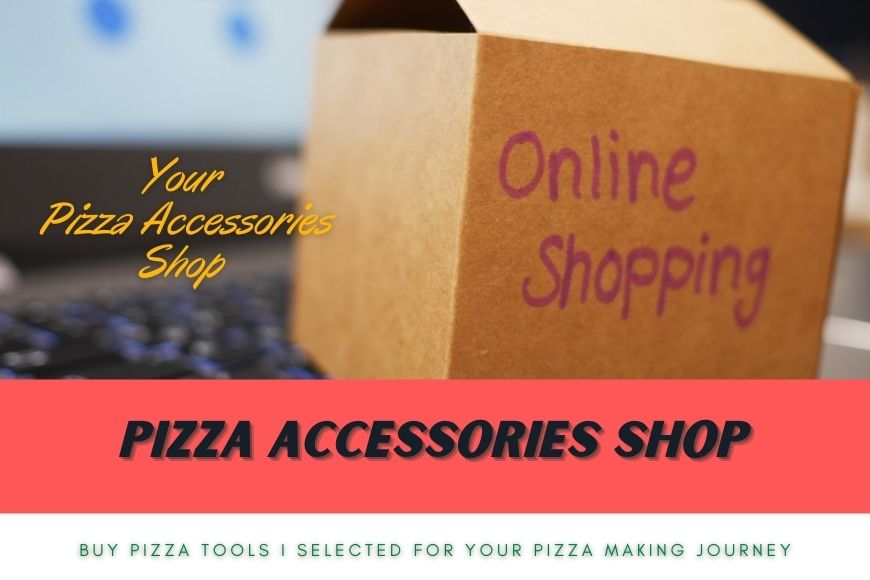 Last Updated on December 4, 2022 by Stefano
I have been quiet for a few weeks now. But for a reason. I just published a few days ago a new website. It's a pizza accessories Amazon shop collection. Strictly linked to this blog, because it will be complementary. Let me introduce it to you.
I often get questions about what are the pizza kitchen utensils I show on social media. The same when talking about pizza topics in face to face discussions. Of course I have my favorite brands, but most importantly I have my favorite pizza tools.
From dough scrapers to food storage, from kneading boards to pizza ovens, knowing what fits best your needs helps a lot. It's well known that a good artisan is the one that also uses the proper equipment. And for pizza making there is no difference.
Finding the right kitchen tools and pizza accessories may become a challenge. The market is offering a lot. Up to a point where you get lost. Moreover it's very easy to buy something that you don't really need at the end of the day. I went through this path several times and I would like to help you and avoid you doing the same.
But let me share a bit more about:
What is the pizza accessories shop
I created ItalianPizzasecrets Shop as a collector of my favorite kitchen tools and kitchen accessories to make pizza, especially home made pizza but not only. To further explain, I do research of what I would buy for myself and then add it to the shop. The idea is to offer the opportunity to save your time when you are searching what to buy as necessary equipment to make pizza. That means that I share on the shop what I buy or what I recommend to buy for your pizza.
I am not directly selling products. Instead I am using affiliate associations with Amazon. So, it comes at no cost to you but I will earn a small commission if you decide to buy using links in the shop (directly from the seller, again you will have NO additional surcharge) . In this way I can fund my Italian pizza knowledge share with you and keep this service running for you.
We all know that having the right kitchen equipment sometimes makes a difference. Maybe not in results, especially if you are experienced. But for sure in how easily you can achieve that result. I spent years in buying kitchen essential tools that I then had to throw. So I thought it would be good to give some of my experience so you don't have to waste time or money.
How is the shop going to work
Again, this is not a standard shop. It's an affiliate shop. More in details is an Amazon Affiliate page. It works this way: I publish there some Lists of pizza tools and pizza equipment I consider worth to buy. You will find them as products. Once you click the link to buy you will be redirected to the pages of the items. Generally you will be redirected to your local Amazon shop. But I don't exclude to have also other merchants over time.
You will not pay any extra, but the seller (Amazon) will recognize to me a small fee.
One ask for you: when you click my link, the referral code used to recognize to me the fee, will be active for a limited period of time. If you decide to buy at a later stage I kindly ask you to come back to this website and click again the link. It's a small complication for you but it's important to me. So, please do so 🙂
Why to use and bookmark the shop
You may want to bookmark the pizza tools shop I created for you. For a couple of reasons.
First and foremost it will save time and money during your journey in making pizza. Instead of spending time searching for the next kitchen equipment or pizza accessory, you can enjoy tools I already selected for you. Essentially you are going to leverage my experience and reduce the risk to buy something that does not work as you may expect.
Secondly, you are going to buy from big stores. This reduces every risk that comes with online shopping.
Third, the shop will be updated over time with more pizza tools and accessories. If you have it in your bookmark you find more items to come. Moreover I try to follow the market and trends. If there are new stand mixers available, for example, I will add them.
Last but not least, you can help me growing and continue the knowledge sharing. Buying from my shop will recognize to me a small tip. No additional cost to you but a small gift for me.
Don't wait more! Visit my pizza tools shop and bookmark it!