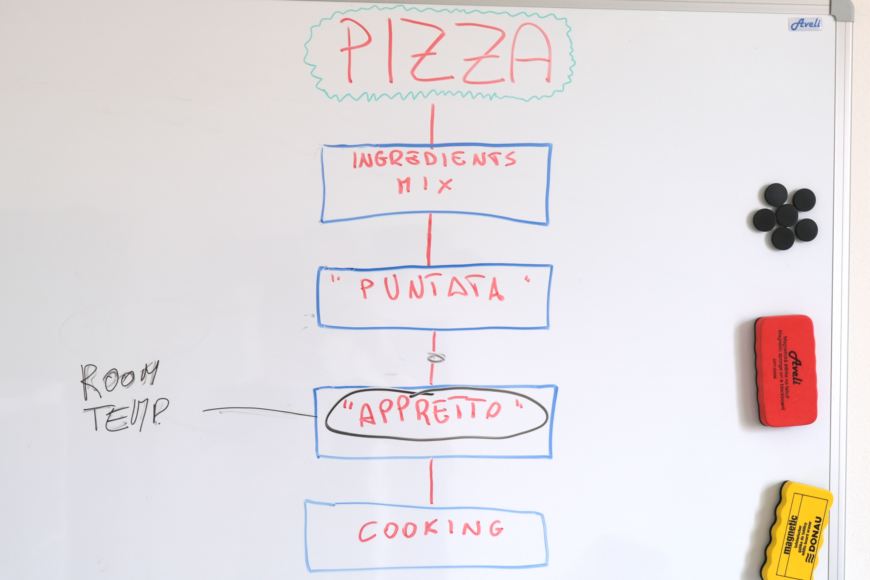 The process behind making italian pizza
Last Updated on May 19, 2023 by Stefano
If you think that making Pizza is all about mixing the four most important ingredients you are wrong. To obtain authentic, original, tasty and healthy italian pizza you need to follow a process. Therefore I think it is very important to know since day one the overall steps.
Specifically I want to share and clarify to you the process behind making italian pizza. If you follow the right path you'll get a great results. For example giving right time for the dough to mature and ferment is critical. On the contrary if you simply take a recipe, mix, rise and cook you may be disappointed by the result.
To have a bit more fun I also want you to get familiar with italian terms. We are talking here about italian pizza, so let's make it fully italian 🙂
What to expect from the video
In the following video I prepared an introduction to the four phases of pizza making:
mixing ingredients
Prepare "Puntata"
Go ahead with "Appretto"
Stretch the dough for cooking your pizza
If you are not familiar with such Pizza terminology it's fine. This is why I created the video for you. Remember that making pizza at home is nowhere different than making it in a Pizzeria. Except that you can be more flexible and make variations to the recipe as you prefer. But still the phases of the pizza dough preparation need to be respected.
Last but not least: between the various phases of the process behind making italian pizza, you want to perform some actions. Thanks to this video you will know when you have to apply a specific process. Let me provide you with an example. Between mixing ingredients and "puntata" you are doing some folding. Or, after the appretto, in case of high dough hydration you want to repeat some more dough folding.
What I suggest you is to now watch the video:
I hope this video helped you to understand a bit more about the correct process on how to make italian pizza. Moreover I hope you like the fact that you now also have some italian words and terms that also professional pizzaiolo's use during their job
Subscribe to my newsletter to be notified about upcoming pizza secrets sharing: